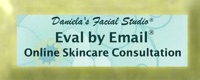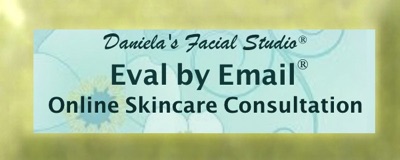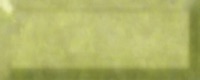 Instructions on How to Give Yourself a Great Facial at Home (which you should, at least once a week)
The best way to maintain the results of your facials is with regular care at home. With the right products, you can achieve fabulous skin with this weekly regimen.
The wonderful thing about this facial is that most of the steps can be done in the shower or in an aromatherapy bath. Massage oils or pure essential oils are perfect for the bath especially when mixed beforehand in a cup of powdered milk to disperse the oils in the water. For the shower, simply place a few drops of essential oil with water in a small bowl and place it on your radiator or heating vent. Try putting on some Celtic or Native American music, or sounds of nature, like ocean waves or thunder storms. Or do what Daniela does each week – put on nothing but a robe, eat breakfast, follow the first 4 steps below, wash the dishes while the mask is doing its magic and remove the mask in the shower. Simple.
This facial is also fantastic right before a special occasion or an evening out, as it will ensure a more even and longer lasting makeup application.
**Always remember to include your neck !**
Step 1 : Wash with a lima bean-sized amount of cleanser. Optional: use a complexion brush, or soft sponge or foam cloth. Rinse thoroughly.
Step 2 : Massage skin gently with a small dollop of scrub for 30 seconds. If you've used a complexion brush or you have more sensitive skin, skip this step. For skin that suffers with inflamed breakouts or impacted, clogged pores, apply an exfoliating gel mask liberally and leave on for 5-7 minutes. Rinse thoroughly, pat dry.
Step 3 : Apply 2 pumps of recommended serum evenly over your entire face. If your skin does not have issues of redness, massage in very well. Otherwise, no need to massage, just immediately move on to the next step.
Step 4 : Apply a thick layer of clay or gelle mask thick enough to not see your skin underneath. Avoid the area right below your eyes, and your eyelids. Leave on for 10-15 minutes. Rinse very thoroughly with tepid water or rinse in the shower. Gel masks need to be tissued off first before rinsing.
Step 5 : Spray face and neck well with toner, or apply with cotton if using a toner with salicylic acid. Do not blot (unless directed to do so), do not rinse, do not wait for it to dry.
Step 6 : Apply 1 pump of recommended serum and work it in while the toner is still wet.
Step 7 : Apply your recommended daytime or nighttime moisturizer with warm hands, massaging well into the skin.
AND THAT'S IT !