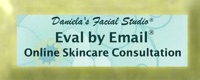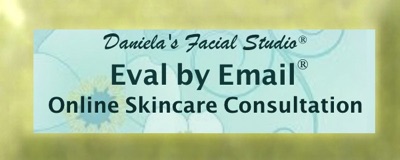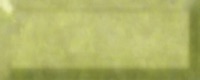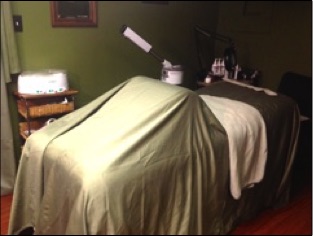 Skin Care for the Adult Face
All facials start out with cleansing and exfoliation with enzymes and/or AHAs (facials for Rosacea might not include steam), continue with gentle extraction of congestion where necessary, calming of the extracted areas, and ending with mask, toner and moisturizer, all personalized for your own particular acne or sensitivity condition.
Deep Pore Cleansing Facial . . . . . . $120
For skin needing the Adult Acne Specialist!** Includes expert extraction of more severe blackheads and breakouts for treatment of adult acne conditions. If you have normal t-zone blackheads with no significant breakouts, it's not likely you will need such an intense facial. Daniela has several very skilled colleagues she will be thrilled to refer you to.
**As per Daniela's exclusive and comprehensive acne clearing program, it is required that skincare products be purchased according to recommendations based on a full analysis of your particular acne condition 6 weeks prior to your first facial for the most effective acne clearing.
Please note, since Daniela's specialty is Adult Acne, and since pores and oil glands don't finish developing until the age of 23 which means acne conditions at that age and younger all still considered Teen Acne, Daniela only accepts clients for facials and her Eval by Email® service who are 24 years of age and older. For those who are younger than age 24 suffering with acne issues, product recommendations and fantastic advice are available at What About Teen Acne in the Advice section.
Rosacea Facial . . . . . . . $110
Daniela's own method for calming and hydrating skin showing the ravages of the vascular disorder known as Rosacea. Cleansing and exfoliating are gentle while calming and soothing ingredients such as sea whip, chinese licorice, chamomile and allentoin, are used to actively treat rather than only focus on what not to do. Perfect in conjunction with medical treatments and medications. Please note: Rosacea care is very much about what happens at home. Therefore, a Rosacea Facial has the same analysis and product purchase requirement as the Deep Pore Cleansing Facial.
AHA or BHA Treatment
Now a part of every facial Daniela offers. Daniela chooses between several Alpha and Beta Hydroxy Acid combinations for your particular skin condition, to exfoliate, smooth, clear and correct. Great for clearing up and preventing breakouts, smoothing fine lines, clearing many pigmentation problems and giving an over-all improved appearance of the skin.
Zit Zap . . . . . . . . . . . . . $ 30
15 minute emergency treatment for 1 or 2 blemishes. For more than 2 blemishes, a full facial will be required with at-home care. Available for existing clients only.
Featuring superb professional and home-care products from
Mark Lees Skin Care and Daniela's own privately manufactured skin care
plus other skincare products handcrafted by Daniela herself
Eval by Email® Online Skincare Consultation Program
Clients don't have to live in the Chicagoland area to benefit from Daniela's expertise! Daniela can take care of Adult Acne and Sensitivity issues with product alone, boasting a growing nation-wide clientele through a unique online skincare coaching service called Eval by Email®, which features a full skin analysis by email and a complimentary sample packet sent by first class mail. For 24 years old and up in the U.S. only.
Skin Care for the Body
Back Facial . . . . . . . . . $120
Same procedure as a facial but on the back. Great for breakouts as well as dryness. Daniela will send guidelines and product recommendations that must be followed for at least one month before your first appointment.
Waxing Services
1000 apologies, but Daniela is not taking any new waxing clients at this time, in order to fully focus on her Adult Acne and Sensitivity expertise. Limited waxing services are available during facials; please email for prices.
On a budget? Facials are important for removing debris from pores, but they're not more important than what you do at home! Your acne will NOT clear effectively by saving on skincare products. If you need to be discretionary with your spending, skip the facial! You'll still get great results by becoming a Remote Client through Daniela's Eval by Email® program.